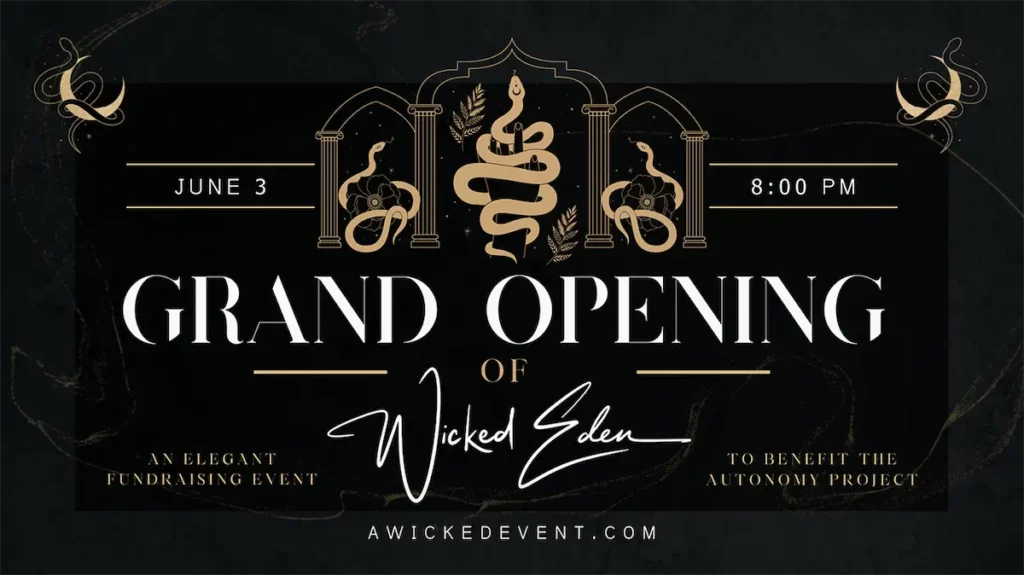 Wicked Eden Grand Opening (Past)
Saturday, June 3rd ∙ 8pm ∙ Columbus, OH
Step into a world of opulence and extravagance at the Wicked Eden Grand Opening Gala! Be the first to experience our new home, where we've created a space that's equal parts elegant and edgy. Dance the night away, be dazzled by live entertainment, and raise a glass to the beginning of a new chapter!
Join us for a night of indulgence, decadence, and pure pleasure at the grand opening of Wicked Eden, a new 6000 sqft sanctuary for the alternative lifestyle community. The evening promises to be nothing short of extraordinary, as we celebrate the launch of the Autonomy Project and the beginning of a new era for the sex-positive community.
Tickets are available to members of Wicked Eden/The Autonomy Project, with temporary memberships available for purchase for those who want to attend the grand opening but aren't yet members. As a member, you'll receive exclusive discounts on event tickets, merchandise, and more, as well as free access to our live online classes.
Don't miss out on the opportunity to be a part of the grand opening of Wicked Eden and support the Autonomy Project in our mission to empower and uplift everyone in the alternative lifestyle community. With your support, we can continue to provide a safe, inclusive, and sex-positive space for all who seek it.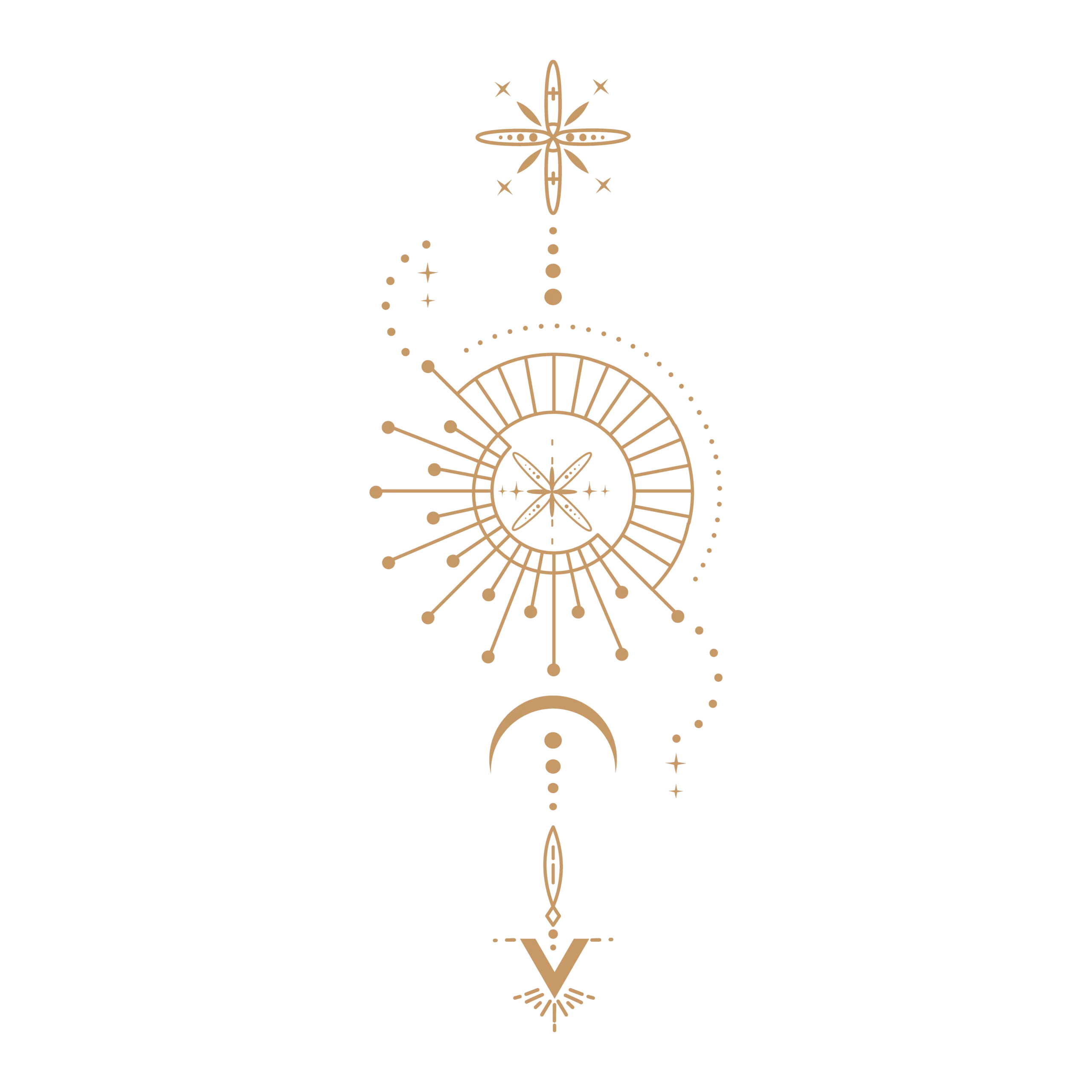 VIP Tickets receive access to the VIP cocktail hour beginning at 7PM with our celebrity guests & special comedy performance, 2 drink tickets, expedited check-in, and exclusive swag bag.
Standard tickets receive regular access to the event beginning at 8pm.
Standard Ticket – $60.00
Standard Ticket (Gold) – $42.00
Discounted ticket for gold members only
Standard Ticket (Silver) – $54.00
Discounted ticket for silver members only
VIP Ticket – $120.00
VIP access includes entry at 8PM with a meet-n-greet cocktail hour with our special guests, 2 drink tickets, a VIP registration line, storage for your belongings, and an exclusive swag bag.
VIP Ticket (Gold) – $85.00
Gold Discount – VIP access includes entry at 8PM with a meet-n-greet cocktail hour with our special guests, 2 drink tickets, a VIP registration line, storage for your belongings, and an exclusive swag bag.
VIP Ticket (Silver) – $102.00
Silver Discount – VIP access includes entry at 8PM with a meet-n-greet cocktail hour with our special guests, 2 drink tickets, a VIP registration line, storage for your belongings, and an exclusive swag bag.
VIP Ticket (Special Access Invite) – $90.00 Registration code required
Special VIP Access Invite – Code Required

The theme for this event is "Garden of the Divine" and we ask for attire that is inspired by ancient gods and goddesses, but interpreted in your own personal mythos. This can include gowns, formal wear, fetish wear, and costuming that evokes elegance, grace, and beauty while incorporating elements of fantasy and mythology as fits your personal style.
Location & Accommodations
This evening's event will include live performances, dancing, curated cocktails/mocktails, charity raffle, and more in the spacious event space.
You will also have full access to all five themed rooms for play and revelry. Our community space is also available for those who prefer a a quieter atmosphere.
This event is a charity fundraiser and your donations are welcomed in support of our mission. As a 501c3 non-profit, all your donations are tax deductible, but please note that event tickets are not.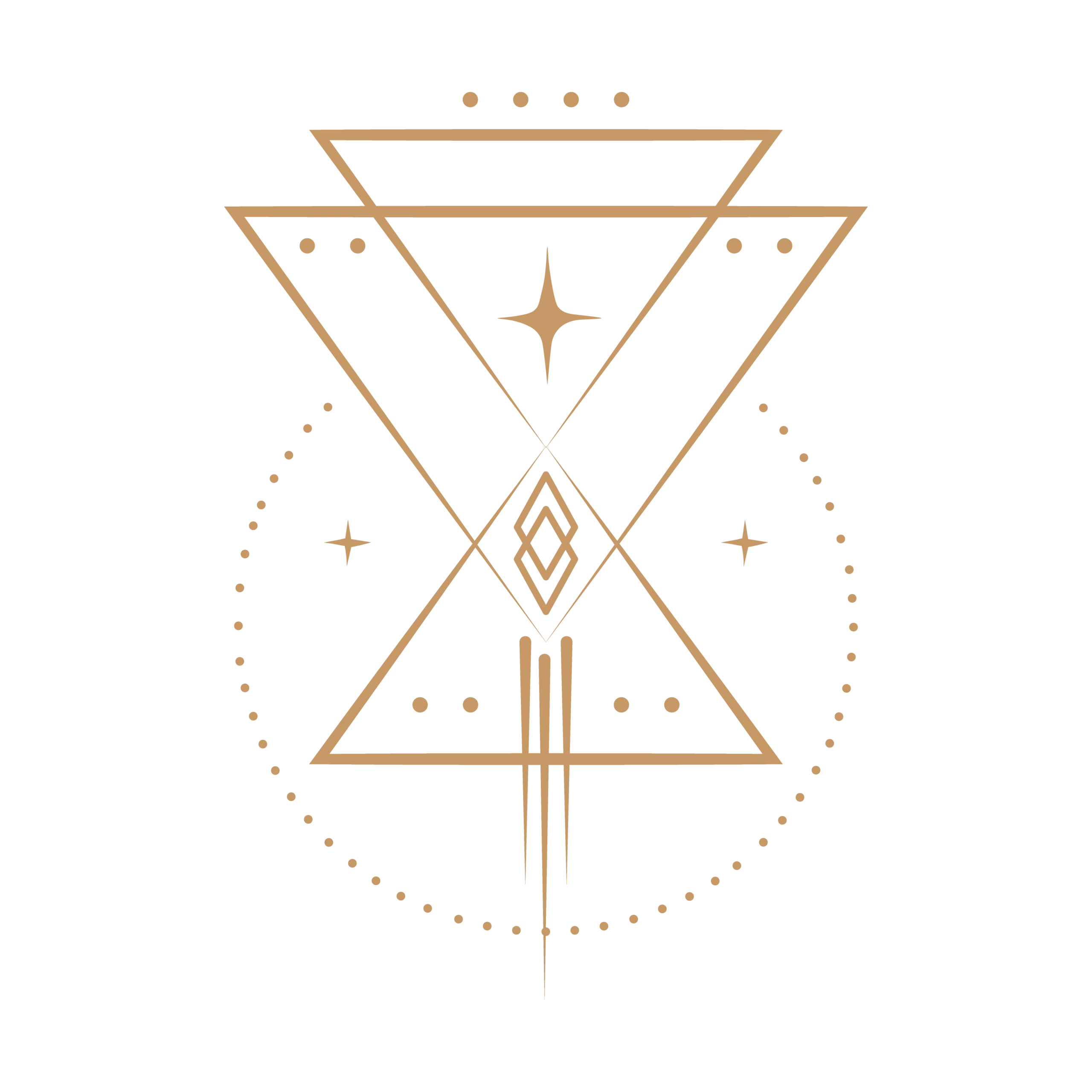 WILL THERE BE FOOD & DRINKS AVAILABLE?
There will be a curated menu of alcoholic and non-alcoholic beverages, light snacks, and bottled drinks available for purchase. We are also partnering with local food trucks to have food options available outside.
IS THERE PARKING? LYFT/UBER?
There will be ample parking available on site. Our facility is located approximately 12 minutes from downtown Columbus and is easily accessible by all rideshare services.
IS THERE A REFUND POLICY FOR TICKETS?
Due to the nature of this fundraising event, no refunds will be issued for tickets or memberships.
WHAT IS THE AGE LIMIT? ARE IDS REQUIRED?
In accordance with our nonprofit liquor license, this event is 21 and up. IDs are required and must be shown at the door.
CAN I PAY CASH/BUY ADDITIONAL TICKETS AT THE DOOR?
No, tickets must be purchased in advance and ticket sales are limited. Ticket sales will end 48 hours prior to the event if they are not sold out. We accept cash for drinks, snacks, and merchandise only.
IS THE SPACE ADA ACCESSIBLE?
Yes! Our space is fully ADA accessible. It is a former public library, which is single story, with all accommodations made to bathrooms, hallways, and entrances.
IS THIS EVENT LGBTQIA+ FRIENDLY?
Of course it is! As a queer operated space, we welcome and encourage everyone across the gender and sexuality spectrum!
WHAT KIND OF ENTERTAINMENT AND MUSIC WILL THERE BE?
We have a special lineup of entertainers spread throughout the evening, including dance, comedy, rope, and burlesque. Our music will primarily remain in the EDM area. with a focus on House/Deep House in the dance areas and Downtempo in various playspaces.
WHAT IS THE PHOTO/VIDEO POLICY?
Photos and videos are permitted, with the consent of everyone appearing in the photos. There will be a dedicated photobooth and red carpet areas with proper lighting. We will have wristbands at the door for those who do not wish to appear in photos and will be militantly upholding the privacy of these guests. We require that everyone's safety and confidentiality be held to the highest regard.
IS THIS A PLAY PARTY? WHAT KINDS OF ACTIVITIES ARE ALLOWED?
Yes! We are an enthusiastic consent and sex-positive space, and play is encouraged inside the five large play rooms only. The other areas of the event will be available for dancing, mingling, and entertainment only. As a body-positive space, we do encourage personal expression at whatever level of dress or undress you desire.
ARE THERE COAT CHECKS, SHOWERS, AND CHANGING AREAS??
Yes! Our space features 3 bathrooms and 2 full showers. (Bring your own towels if you intend to use the showers for any reason.) Please note that our coat check and belongings storage is first come, first serve. VIP ticket holders and gold/silver members receive dedicated storage for their belongings.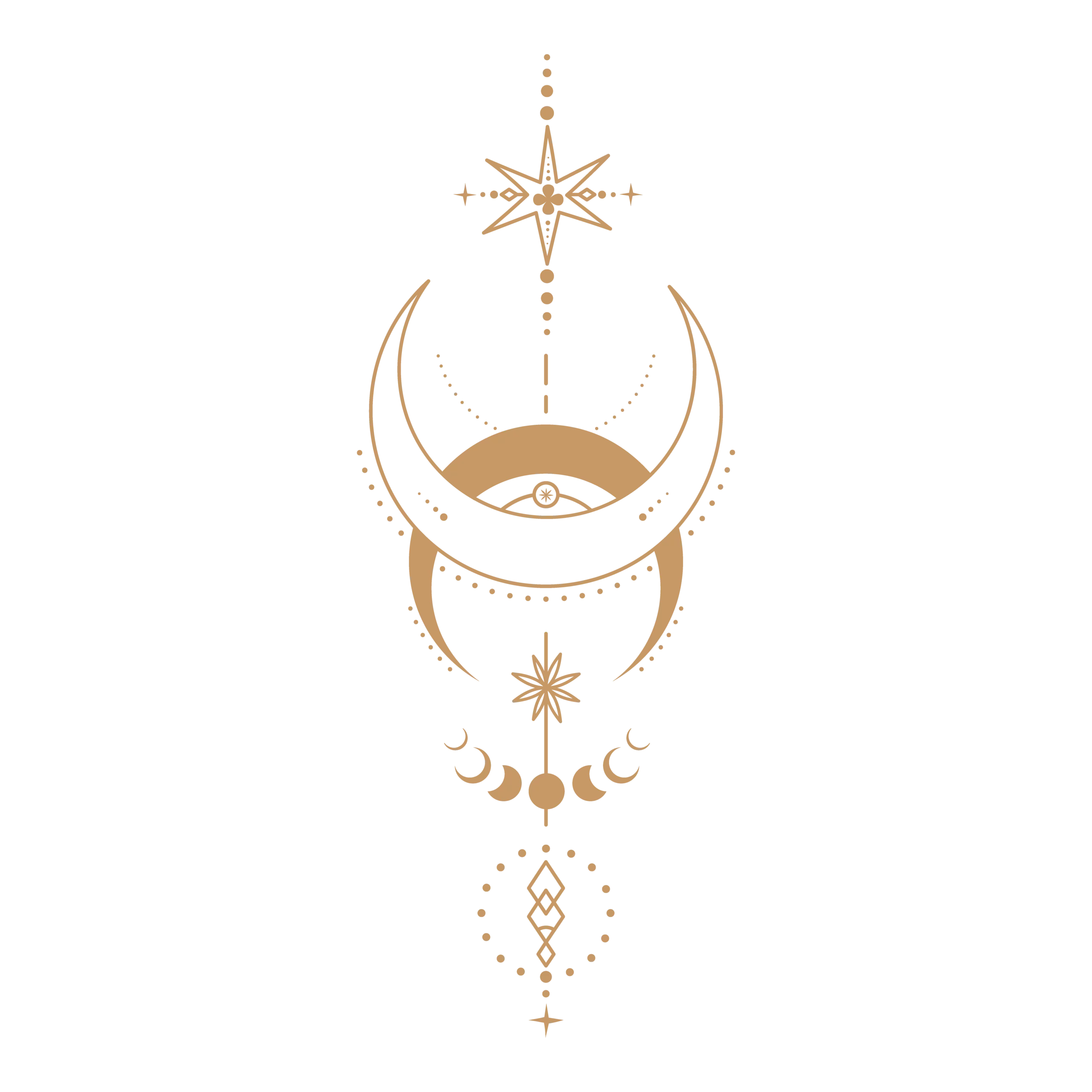 To honor those who have supported us on this journey, we will be unveiling our Hall of Fame! This display will feature beautifully framed photos of our supporters in the adult industry, to be enshrined on our walls forever. There will also be a dedicated space on our new website with your website links and you'll receive social media mentions leading up to the event.
$500 Donation – 5×7 framed photo, plaque, and permanent link
$1000 – 8×19 framed photo, large plaque, and permanent link
SPONSORS & RAFFLE DONATIONS