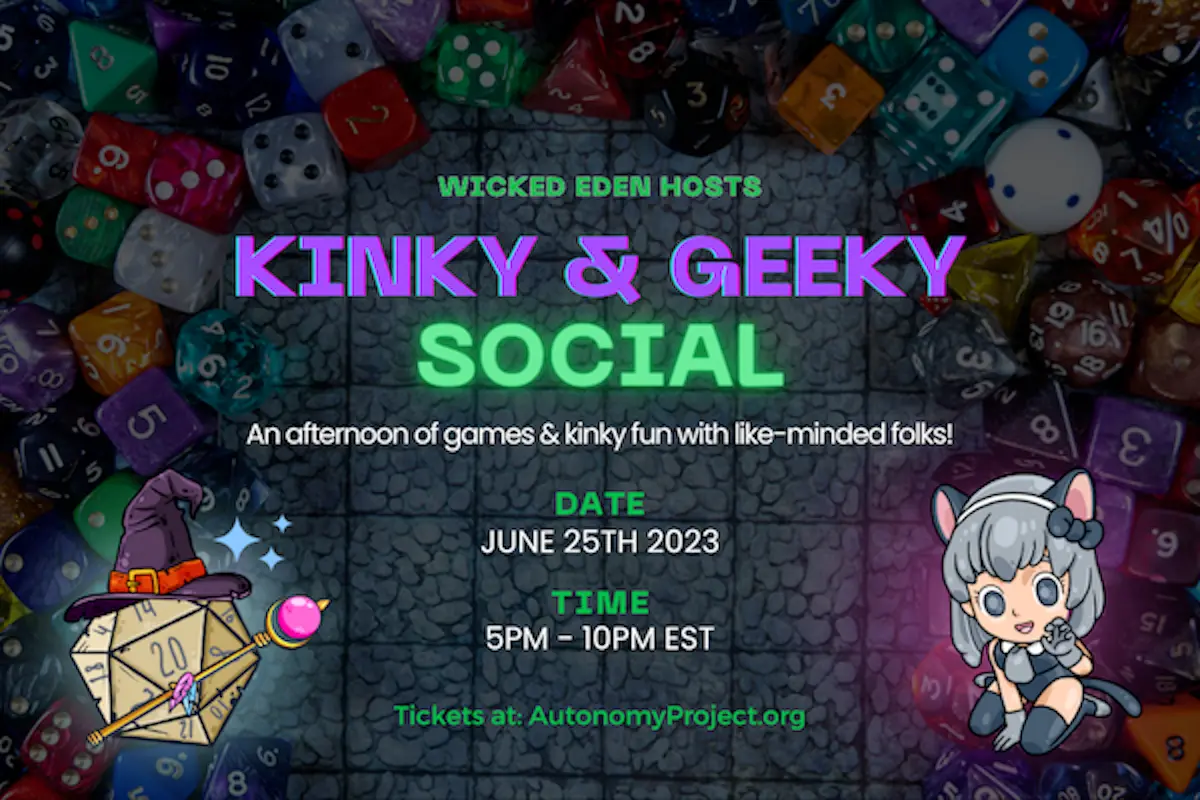 Kinky & Geeky Social Party (Past)
June 25 ∙ 5p ∙ Columbus, OH
Join us on Sunday June 25th from 8pm-1am for our Kinky and Geeky play party!
Get ready for a night of geeky thrills and kinky spills at our latest party – Kinky & Geeky! This Origins convention special event will transport you to a world where the nerdiest fantasies and the sexiest desires collide.
Step into our immersive space, where you'll find yourself surrounded by fun activities, quirky art, and sexy spaces. Dance to banging beats, nibble on snacks, and explore the plush nooks and crannies of our venue.
But that's not all! The party is also filled with fun activities that are perfect for the geek in all of us. We'll have board games, card games, and whatever other nerdy stuff we wrangle up for you to get into.
And of course, there are plenty of opportunities to explore your kinky side. Whether you want to indulge in some BDSM play, experiment with some new toys, or enjoy some intimate moments with a partner, you'll find plenty of spaces designed specifically for your pleasure.
Dress Code: Anything goes! Kinky, geeky, sexy, costumed, your call! Dress to impress! Wicked Eden is a place where you can wear as much or as little as you desire.
Our Kinky and Geeky party is catering to those in town who are enjoying the Origins Game Expo and who are looking for a sexy party to cap off a great convention.
At the Kinky and Geeky Party, consent is the name of the game. We believe that everyone should have the power to make their own choices and control their own bodies. That's why our Enthusiastic Consent policy ensures that everyone at the party is free to play as much or as little as they want, without fear of judgment or pressure. Our Playspace RACK rules apply, so you can indulge in your wildest fantasies with confidence.
So come join us for a night of fun, pleasure, and exploration at the Kinky and Geeky Party. It's a one-of-a-kind experience that you won't want to miss! You must be 21 or over to attend any Wicked Eden party.