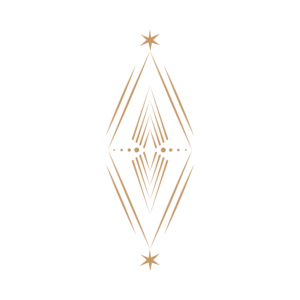 A Wicked Journey: Exploring Boundaries and Embracing Authenticity
Wicked Eden is more than a space that has redefined the meaning of creative and dynamic BDSM experiences in central Ohio, our very name beckons all those who were once deemed "wicked" by society. Since its inception in 2008, Wicked Eden has served as a haven for those seeking safe and consensual exploration of kink, BDSM, and sexuality, offering a diverse range of experiences that go beyond traditional expectations.
Founded by Alexandra Snow, Wicked Eden has evolved from a humble "dungeon" to a multifaceted entity encompassing a studio, classroom, and a sanctuary for those yearning to unlock their authentic selves. However, the story didn't end there—2022 marked the beginning of an exhilarating new chapter.
With unwavering determination, Alexandra achieved a lifelong dream: acquiring a permanent home for Wicked Eden in the form of purchasing a commercial building that was once a Columbus public library. Purchasing commercial real estate is challenging for anyone, but it's especially challenging for sex workers, who face untold amounts of financial and systemic discrimination. This milestone sparked the birth of a fresh era, where we embark on an extraordinary journey to become a destination for transformative experiences and tight-knit community. 
Now, in the next evolution of Wicked Eden, we embark on a new journey to be a destination for amazing, life-changing experiences through creative events, one-on-one coaching, mentorship, themed parties, workshops, classes—and much more.
At Wicked Eden, inclusivity is the cornerstone of our ethos. We are a queer operated space that embraces individuals across the sexuality, gender, and power orientation spectrum. From the curious novice to the seasoned player, our mission is to empower and educate individuals as they navigate their unique sexual and kink evolution.
We strive to create an environment where everyone feels welcomed, accepted, and celebrated, regardless of their stage in their journey. Whether you are exploring your own desires or seeking to deepen existing relationships, our passionate team is dedicated to guiding and supporting you every step of the way.
Join us on this remarkable adventure of self-discovery, connection, and personal growth. Embrace the allure of Wicked Eden as we unlock new dimensions of pleasure, intimacy, and empowerment together. Let the boundaries of your imagination be challenged, your authentic self be embraced, and your journey be forever transformed.
We are committed to creating an environment that is free from harassment or discrimination based on race, ethnicity, disability status, profession, gender identity/expression/presentation, sexual orientation, and religion with a zero tolerance policy for bigotry. We seek to eradicate marginalization, racism, transphobia, and harassment in our space and local community. This is sometimes a very difficult task.
We believe that everyone has the right to make their own decisions about their bodies, identities, and lives without fear of judgment or punishment.
We accomplish this through supporting the decriminalization of sex work, building safe spaces for the queer community, providing education for kink, sexual exploration, gender identity and alternative lifestyles, celebrating diversity, eradicating racism and marginalization, protecting trans people, supporting healthy sexual expression–and so much more! 
Wicked Eden is a place of refuge and empowerment in the Midwest. It is a safe place for the LGBTQIA+ community, the alternative lifestyle community, and for anyone who doesn't feel they "belong."
We are a home for people who want to explore their sexualities and kinks without judgment, shame, or fear. We offer classes to educate you about sex and kink; we offer mentorship so that you can feel supported in your explorations; we provide personalized sessions so that you can explore what works best for you; and we host world-class events so that you can meet other like-minded individuals.
Founded by Alexandra Snow, Des Mori, and Futuristic Fembot in 2023, the Autonomy Project emerged as a groundbreaking initiative driven by their shared vision of fostering empowerment, inclusivity, and social change. With a deep commitment to supporting the LGBTQIA+ community, alternative lifestyles, and sex work, the founders embarked on a mission to create a space where individuals could reclaim their autonomy and thrive in an environment free from judgment and discrimination. Drawing on their collective expertise in community building, education, and advocacy, Alexandra, Des, and Futuristic Fembot established the Autonomy Project as a beacon of empowerment, offering resources, mentorship, and a platform for amplifying marginalized voices. Through their unwavering dedication, they aim to create a world where every individual can embrace their authentic selves and live life on their own terms.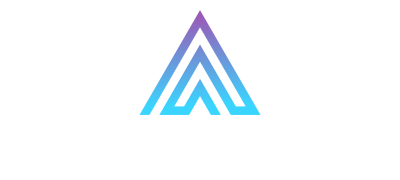 In 2023, we went further and founded The Autonomy Project, a 501c3 organization that supports and operates Wicked Eden.
A WICKED EDEN DOCUMENTARY
Alexandra Snow and Daddy Des are featured in the first empowerment-focused mainstream documentary about the world of professional domination, online sex work, building Wicked Eden, and the challenges they've faced along the way.
The documentary is available on Prime Video, iTunes, YouTube, Google Play, VUDU, Microsoft, Playstation, Vimeo and most major cable networks.
Read more about it from Alexandra herself in her Medium post From Dominatrix to Documentary Subject.
 _________________________________________
Released December, 2022
Directors: Naddine Madell
Starring: Goddess Alexandra Snow, Raevyn Rose, Daddy Des
Genres: Documentary
Length: 1h 36min
Some strands of feminism believe that all pornographic material is designed to subjugate women and that all sex workers are inherently exploited by the dominant patriarchy. But other branches disagree, arguing that freedom to pursue sexual pleasure in a consensual manner is inherently empowering. Enter the Femdoms, a group of strong and dominant women who call the shots and demand that men revere them, adore them and do their bidding. Oh, and they have to pay for the privilege. Meet Goddess Alexandra Snow and her close friends Ceara Lynch, Sarah Diavola, Princess Rene, Astro Domina and Princess Meggerz. These online Dommes have built a supportive underground scene of fetish content creators, empowering each other, their clients, fans and the rest of the adult population to engage in the fight for a shame-free, consensual, and safe exploration of one's sexuality. A WICKED EDEN follows Snow as she takes on a new protégé Raevyn Rose and teaches her the ins and outs of her new profession. This is Canadian Director Naddine Madell's first directorial feature that showcases her unprecedented access into the inner workings of the culture of Femdom and online fetish porn creation. The film delineates the social and political obstacles these women face in building their businesses, all of it in pursuit of an authentic life full of agency and financial independence, just with way more attitude, and a more eye-catching wardrobe, than your average person.