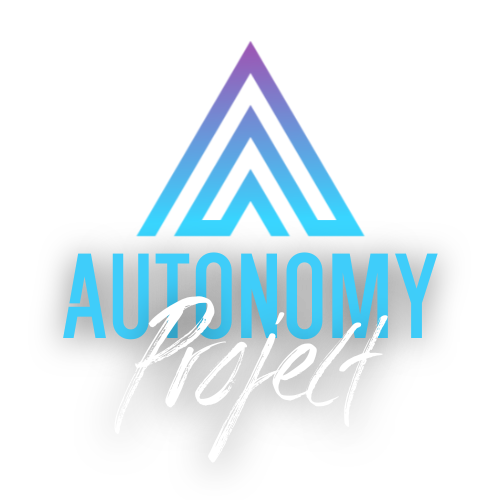 At The Autonomy Project, every individual's contribution is a vital thread in the tapestry of our community. Whether you're looking to volunteer, host an event, or simply participate in our diverse activities, there are countless ways to get involved and make a difference.
Memberships are required for many of our events and activities, most specifically those related to human sexuality in any fashion. This is both for privacy and safety, as well as maintaining a cohesive and involved community.
Memberships range from lifestyle to professional and can now be paid as yearly fees or in monthly installments. Each membership has different perks, but all are crucial to supporting our mission and being part our movement. We ask that you not think of membership as a requirement to access our space, but a way of showing you're involved in making the world a better place.
Access to Events: Membership gives you exclusive access to our diverse range of events, including workshops, classes, social gatherings, and themed parties. Join in the fun and connect with like-minded individuals who share your interests.

Rental Opportunities: As a member, you have the privilege of renting our well-equipped and versatile space for your own events, content shoots, or private sessions. Enjoy the freedom to create and explore in a safe and supportive environment.

Community Engagement: Membership provides you with the opportunity to engage with a diverse and inclusive community of individuals who are passionate about alternative lifestyles, kink, and sexual exploration. Share experiences, exchange knowledge, and build lasting connections with fellow members.

Resource Library: Gain access to our curated resource library (coming soon!), which includes educational materials, books, articles, and other valuable resources related to sexuality, kink, and alternative lifestyles. Expand your knowledge and enhance your understanding of these topics.

Member-Only Discounts: Enjoy exclusive discounts and offers on select events, workshops, merchandise, and services. Take advantage of these special perks as a token of our appreciation for your membership. Discounts based on membership level.

Support and Guidance: Benefit from the support and guidance of our experienced community members and organizers. Whether you're seeking advice, mentorship, or simply a listening ear, our community is here to support you in your journey of self-discovery and personal growth.

Safe and Inclusive Space: By becoming a member, you contribute to the creation of a safe and inclusive space where all individuals are respected, celebrated, and free to express themselves authentically. Join us in fostering a community that values diversity, consent, and personal autonomy.
Silver & Gold Members Enjoy:
Discounted or free tickets and early access to our events, including classes, workshops, parties, socials, and much more.

Additional discounts across our merch, vending, and more.

Access to "open play" nights at Wicked Eden, where you can bring a partner and enjoy our beautiful space with a partner (or more).
8 rental hour credits given per year to create content in our space included, with the option to rent our space at a 50% discount of the normal price.

Access to creator only events, such as creator camps and content collabs
Access to rent equipment, such as lighting, backdrops, props and more
Access to professional resources and a community of other creators
4 rental hour credits given per year to utilize our space for coaching, appointments, classes, and more, with the option to rent our space at a 50% discount of the normal price.

Access to professional events, such as skill building workshops and creator camps
Access to our equipment and toy room
Access to professional resources and a community of other professionals
Join us by submitting your application at the Autonomy Project website by clicking the link below. All applications must undergo an approval process, which takes 24-48 hours. New members must provide their age, legal name, and basic demographic information to ensure the safety and privacy of other members. Minimum age for memberships is 19+.
You can utilize the button below if the application page is nor displaying correctly on your device.