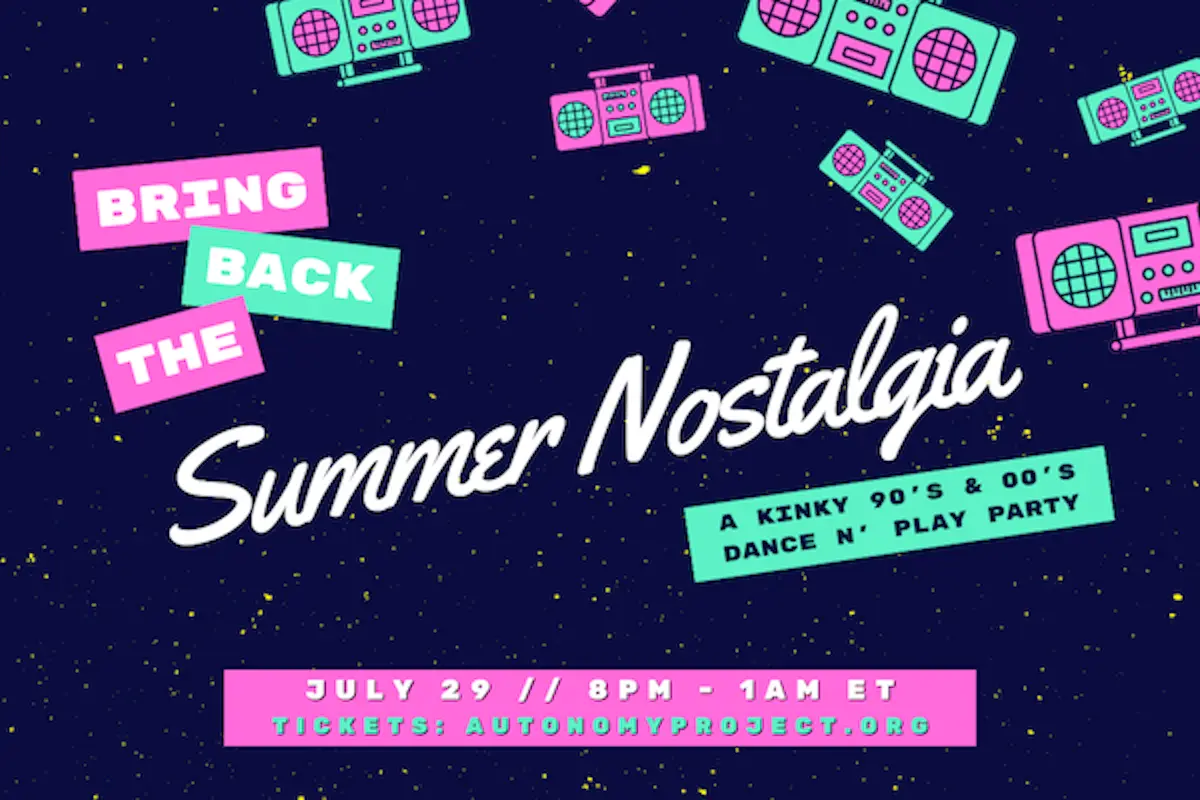 July 29 ∙ 8p ∙ Columbus, OH
Get ready to travel back in time to the 90s and let loose at our Sweet Summer Nostalgia Play Party! Come join us for a night of sexy fun, new friendships, and sweet nostalgia!
Our beautifully outfitted dungeon rooms are ready for you to explore, and we're committed to providing a safe and fun environment for all your kinky desires. Our Playspace RACK rules apply, so you can indulge in your wildest fantasies with confidence.
Don't miss out on this exclusive evening party! We'll be playing popular 90s dance music all night long on our party side, while lowfi sexy beats will be pumping on our play side. And if you're feeling hungry, we've got you covered with a food truck on site from 9-12 to satisfy your late-night munchies.
Our dress code is anything goes with a 90s Nostalgia themed preference. Dust off your track suits, Doc Martens, crop tops, mini skirts, acid wash jeans, flannel shirts, and graphic print tops and shoes, and channel your inner Fresh Prince. And if 90s fashion isn't your thing, no problem! Just add a scrunchie to your normal look or some wild eyeshadow. We want you to have fun and be yourself!
At Wicked Eden, we believe in the power of enthusiastic consent. That means you have total control over your body and your choices – you can choose to play or not, as much as you want, and your choices will be celebrated by everyone at the event. We are dedicated to promoting bodily autonomy, both at our space and beyond. Our playspace adheres to RACK rules and we encourage open exploration within your comfort zones.
Remember, no scrubs allowed, and you must be 21 or over to attend any Wicked Eden party. So what are you waiting for? Get your tickets now and get ready to party like it's 1999!
No refunds will be given on ticket purchases.